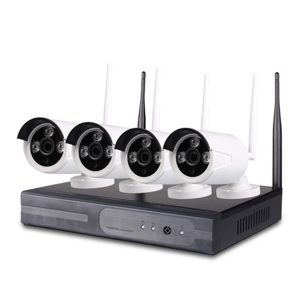 Keep your home, office, shop or yard secure with our plug and play four camera wireless NVR Kit.
Features:
* Dedicated wireless router built-in for safer and more reliable transmission
* Unpack and play when powered on, without configuration for live video
* HD image quality
* Wireless optimization for long distance and strong anti-interference capability
* Capable of mixed using wired and wireless. adaptable for various environments
* Support P2P cloud, remote connection in seconds, fluent image quality
* Multiple client software, supporting android/iOS/PC etc.